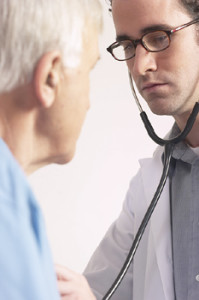 Like many things, insurance is always changing. This has been particularly true over the last few years, and we believe it will continue to be the case into the future. As such, it's a good idea to keep an eye on some trends that affect Medicare and Medigap insurance. We've listed five Medigap trends here that are pertinent for people on Medicare.
Doctor acceptance of new Medicare patients. Some people have been concerned about this for years, and we have heard reports of doctors not seeing Medicare patients in certain geographic areas. Overall, I don't think this will become a prohibitive problem. But nevertheless, if it occurs in large numbers, it could create quite a "bottleneck" effect for Medicare patients at doctor's offices that do accept Medicare patients.
Reduction in number of choices in Medicare Advantage plans. This is a trend that is certainly already under way. In many counties, there were 20/30 + plan choices in past years. Those numbers have been greatly reduced, and there are now some counties that have just a couple of companies offering plans. This is due, at least in part, to government regulations that have made it more difficult to make money in and participate in this market. Overall, I think its clear that lack of competition will be a bad thing for the overall appearance of these plans.
Growth of "newer" Medigap plans – a move away from Plan F. This, too, is a Medigap trend that has already begun in earnest. Plan F, which is the most comprehensive Medigap plan, still has the majority of the market share in Medigap plans. However, with the onset of the 2010 re-standardization of plans, there are new offerings, some of which may appeal to different people and have a lower premium. One of the plans that appears to have caught on the most is Plan N, which is a lower level of coverage that still offers comprehensive Part A coverage but does have some out of pocket costs under Part B charges.
The Online Movement. Because you're reading this online, we'll assume this comes as no surprise to you. As the next generation of "age-ins" turns 65, the likelihood will continue to increase that they are computer-savvy and more and more comparing and shopping for Medigap and Medicare plans will be done online. Companies will continue to endeavor to meet this demand by making more and more information available online. This and other Medigap trends will certainly have an impact on how companies "market" to the new generation of turning-65ers.
New Medigap Companies Entering the Marketplace. We have seen several companies that are new to the Medicare market enter the fray over the last couple of years, trying to capture the large influx of Baby Boomers aging into Medicare. This includes companies like CIGNA, AFLAC and others, who have either begun or expanded their Medicare plan offerings recently. This will likely continue, with companies that have not offered Medigap plans beginning to do so.
Overall, it is a good idea to stay apprised of any changes to Medicare and Medigap insurance. Certainly, all of them will not affect you, and some may not come to fruition, but being aware of them allows you to be prepared if or when they do.
As always, if you have any questions or want to discuss further, you can contact us at 877.506.3378 or online.