Florida Medigap plans are plans that fill in the gaps in Medicare Parts A & B. These plans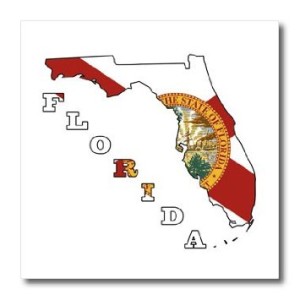 follow the Federally-standardized Medigap coverage chart. The Medigap coverage chart dictates the ten plans that companies can offer, with coverage being standardized from one company to the next. This makes comparing the plans easy to do because, in addition to coverage being standardized, claims payments and doctor acceptance are also standardized on Florida Medigap plans.
Florida is a state that has a high ratio of its population being on Medicare. Because of that, Medigap plans are relatively competitive there. However, this does not mean that rates are competitive necessarily. In fact, Florida Medigap rates are, comparatively, higher priced than they are in many surrounding states.
Some of the companies that are currently prominent players in the Florida Medigap market are: Stonebridge Life (part of AEGON), AARP/United Healthcare, CIGNA, Gerber Life, and Central States Indemnity (subsidiary of Berkshire Hathaway). These companies currently have the best rates for the Federally-standardized plans. Of course, just like with any Medigap plan, rates are based on your gender, age and zip code, so it advantageous to compare plans for your specific needs and information.
There are some state-specific aspects of Florida Medigap plans that you should be aware
of if shopping for a FL-based plan. First of all, for those going on Medicare under-age 65 (i.e. Medicare disability), Florida requires that all plans be available on a "guaranteed issue"/open enrollment basis if you are applying within 6 months of your Part B effective date.
Additionally, for those losing or dropping employer/group coverage, you can get a FL Medigap plan on a "guaranteed issue" basis regardless of whether you are voluntarily dropping the group coverage or losing the coverage involuntarily.
Lastly, tobacco usage is a factor in what rate you will pay in open enrollment or "guaranteed issue" situations – this is not the case in all states.
Because of the population demographics, there are a large number of Medicare Advantage plans operating in most portions of Florida. These plans replace Medicare and come with their own sets of restrictions and limitations. Although the premium can be appealing, it is important to thoroughly investigate these plans if you are considering this route. In particular and for example, these plans are geographically-based (unlike Medigap plans, which are national), so if you are someone who only spends a portion of the year in FL or travels frequently, a Medicare Advantage plan may not be the best option for you.
If you have questions about this information or would like to get a comparison of the Florida Medigap plans, you can contact us online or call us at 877.506.3378.