Georgia Medigap plans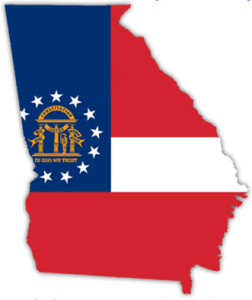 are Federally-standardized plans that must adhere to the Federal guidelines for the ten (10) standardized Medigap plans, A-N. To find out what the Federally-standardized plans cover, visit this link: Medigap Plan Coverage Chart. Although the plans are standardized, rates vary in each state and even by zip code. Georgia rates, in particular, typically run in the middle of national averages for Medigap rates. But it is important to understand the plans and compare rates for your specific situation when "shopping" for a GA Medigap plan.
First and foremost, you should endeavor to understand the plans. Although there are 10 standardized plans, most Medigap companies offer three primary plans – Plan F, Plan G and Plan N. Plan F is the most comprehensive plan – it pays everything Medicare does not at the doctor and hospital so that you don't have any out of pocket costs. Although most companies and many agents promote that plan primarily, it is not always the best deal. On the contrary, Plan G can often be a good deal. The only difference is the coverage of the Medicare Part B deductible ($147/year), which Plan G does not cover and Plan F does. Typically, the premium savings on 'G' is far greater than the $147/year. Find out more about why Plan G is a wise choice.
In Georgia, there are many prominent companies selling Medigap plans. Rates are always determined by your gender, age and zip code, so it is important to compare, ideally from an unbiased source like an independent broker with access to all plan information/quotes and rate histories. Right now, the companies that are most competitively positioned in rates on Georgia Medigap plans are: Mutual of Omaha, Aetna, Equitable, New Era, Combined and Central States Indemnity. There are a number of other companies that do business in the Medigap market in Georgia, but these are the most competitively priced at this time in most zip codes.
In Georgia, companies are required to use issue-age or community-rated pricing (as opposed to attained-age). This actually makes rates in this state higher than most surrounding states; however, ostensibly, it should keep rates more stable over time. If you have questions on the different pricing methodologies, you can contact us by email or at 877.506.3378. Or, if you want a Georgia Medigap rate comparison, you can request that here.