What does Medicare cover?
Medicare, administered by The Centers for Medicare & Medicaid Services (CMS), is the largest health insurance program in the U.S. Created as a result of the Social Security Act in 1965, its enrollees account for about 40 million people.  Original Medicare does not pay for everything. Even if you are covered by Medicare Parts A and B, there will be some out-of-pocket expenses you may have to incur, i.e. copayments, coinsurance and deductibles, as well as travel outside the U.S. Original Medicare pays for 80% of your Part B medical expenses; the remaining 20% (of the Medicare-approved amount of the service, if the doctor or other health care provider accepts assignment) is your responsibility. That 20% gap could place a significant financial burden on you, resulting in very high out-of-pocket expenses.  There are no limits to the Part B 20% copays.  That is the reason why it is necessary to have a Medicare supplemental insurance plan in place.  This insurance is commonly referred to as a Medigap policy, its name implying its purpose to fill in the gaps where Med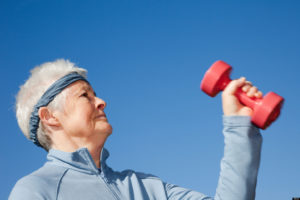 icare coverage does not exist.
There is usually no premium to pay for Part A of Medicare upon turning age 65, if you or your spouse paid Medicare taxes while working.  That is why this is often called premium-free Part A.  Important! To qualify for Medicare Part A and/or Part B, you must be a U.S. citizen or be lawfully present in the U.S. (be a legal resident of the U.S. for the last five years).
Part A covers the following:
inpatient hospital stays, including a semi-private room, meals, general nursing, drugs as part of your inpatient treatment and other hospital services and supplies.
physician's fees
home health care – it covers medically necessary part time or intermittent skilled nursing care and/or physical therapy, speech language pathology services, and the need for continuing occupational therapy.  Your care must be ordered by a physician and it must be provided by a Medicare-certified home health agency
skilled nursing facilities,
hospice care – to qualify either a hospice doctor or your doctor must certify that you are terminally ill (life expectancy of 6 months or less).  After 6 months, you must be re-certified if you are still there.  Coverage includes pain management modalities, medical, nursing and social services, drugs, certain durable equipment, aide and homemaker services.  Hospice does not cover spiritual or grief counseling; stay in a facility (room & board) unless the hospice medical team deems it necessary for pain and symptom management; and the stay must be in a Medicare-approved facility.
critical access hospitals (small rural facilities)
inpatient care in a religious nonmedical health care institution.
blood – no charge except in cases where the hospital must buy the blood for you.  In that case, you must either pay the hospital for the first three units of blood you receive during the calendar year; or have blood donated by you or someone else.
Part B of Medicare is the medical insurance part.  It covers medically necessary physician's services, i.e. x-rays, laboratory and diagnostic tests, flu and pneumonia vaccinations, blood transfusions, some ambulance transportation, and chemotherapy. In addition, outpatient care, physical and occupational therapy and some home health are also covered services.
Covered services also include the following: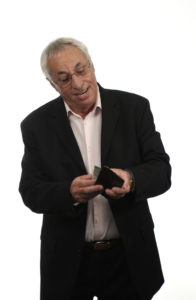 Preventive screenings such as bone density tests, breast cancer screenings (mammograms), cardiovascular disease screenings and cervical and vaginal cancer screenings;
Clinical research studies
Mental health services
Surgical second opinions
Durable medical equipment (canes, walkers, wheelchairs, etc.), prosthetic and orthotics, surgical dressings, and therapeutic shoes and inserts.
According to the CMS website, coverage is equal to 80 percent of the lower of either the actual charge for the item or the fee schedule amount calculated for the item, less any unmet deductible. The beneficiary is responsible for 20 percent of the lower of either the actual charge for the item or the fee schedule amount calculated for the item, plus any unmet deductible.
What is not covered by Parts A and B of Medicare?
Medicare does not cover the cost of:
Routine dental care
Eyeglasses
Hearing aids and exams for fitting them
Acupuncture
Cosmetic surgery
Any type of custodial care for those who are unable to live independently.  That is provided you do not have an acute illness that would necessitate skilled nursing services.  For example, Medicare would not cover the medical expenses of someone in a nursing home who has Alzheimer's or dementia, unless they suffered an acute illness, i.e. heart attack or pneumonia.
Long-term services
Concierge care (retainer-based medicine, boutique medicine, platinum practice or direct care).
In summary, supplemental insurance can help most people enrolled in Medicare pay for the things that are not covered by Medicare.  It covers the "gap" that Medicare Parts A and B do not cover.  The additional expenses can be quite substantial and become a financial burden to seniors.  Although Medigap plans have standardized benefits regulated by the Federal Government, it is very important to note that costs can vary from company to company, even though the insurance and the coverage is the same.  So, choose a plan wisely!