South Carolina Medigap plans have historically been very competitively priced with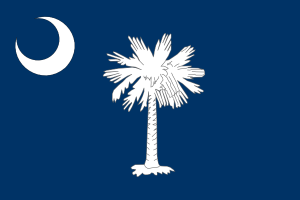 some of the best rates in the country. Today, South Carolina, particularly on the coast (Myrtle Beach area, Charleston area, and Hilton Head area) and in the Upstate region (Greenville area), is home to an increasing number of retirees, many of whom need Medigap coverage in SC. So, what companies are most prominent in the South Carolina Medigap market now?
For someone turning 65 or going on Medicare in South Carolina now, there are several companies that are well-positioned in this market. These include CIGNA (American Retirement Life Insurance Company), Central States Indemnity (which is a subsidiary of Berkshire Hathaway), New Era, Aetna, and Mutual of Omaha. BCBS of SC and AARP/United Healthcare are also two that offer plans in this market, although they are not typically as competitively priced.
There are a few things that are unique to South Carolina Medigap plans and set them apart from most other states. First of all, there are generally two geographic areas for pricing with South Carolina plans. One area is generally the coastal region starting at about Florence and going east. And, the other area is the western part of the state, the Upstate, and the middle part of the state, around Columbia. Generally speaking, rates are a little lower in the western and central parts of the state.
In SC, tobacco rates do apply during open enrollment periods – this is not the case in some other states. Also, SC does allow husband-wife discounts, so several of the companies mentioned above, including Mutual of Omaha, Aetna and AARP, offer the husband-wife discounts, which make their rates all the more competitive for a husband/wife applying for a plan at the same time.
If you have any questions about South Carolina Medigap plans or want a comparison of the Medigap rates for your age and zip code, you can contact us at South Carolina Medigap plan quotes or at 877.506.3378.