Medigap companies are always looking for a competitive "edge" in the market place.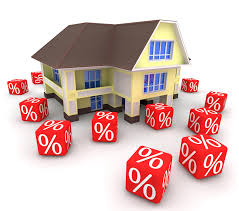 One of the most recent trends is the inclusion of the household discount that most companies now offer. Although these discounts range from 5% to 12%, they can have a significant impact on which company is right for you.
The biggest change, in recent months, has been the inclusion of the discount for people who share a household with another adult, regardless of whether that other adult has the same insurance policy. In other words, you can qualify for the discount (with many companies), just based on being married or living with another adult. In year's past, you would have had to both sign up for the same insurance company/plan. Now, that is not the case with many companies.
Some of the companies that offer some form of household discounts now include Mutual of Omaha, Aetna, Medico and Equitable to name a few. These discounts range from 5% to 12%, depending on the company and where you live.
As you may already know, Medicare Supplement plans are Federally-standardized. So for example, a Plan F with one company is the same as a Plan F with another company. Price and company reputation are the only differentiating factors between companies, so it is important to compare based on premium.
If you have not compared your Medicare Supplement coverage lately, it is a good time to do so. Not only is there the new revamped calculation of the household discount available through many companies, but there are also several newer, very competitively priced companies in the Medicare Supplement market. Several of these are large companies that have "repriced" their plans, while others are well-established companies that have ventured into the large and expanding Medicare market.
If you have questions about this or would like a quick quote via email, you can call us at 877.506.3378 or request information at Medigap quotes.